last modified: 2017-10-21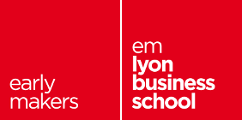 7 roads to data-driven value creation
Not a closed list, not a recipe!

Rather, these are essential building blocks for a strategy of value creation based on data.
1. PREDICT
Prediction: The ones doing it
1. Predictive churn / default / …​ (banks / telco)
2. Predicting crime
3. Predicting deals
4. Predictive maintenance
Prediction: the hard part
1. Collecting data (cold start problem)
2. Risk missing the long tail, algorithmic discrimination, stereotyping
3. Neglect of novelty
2. SUGGEST
Suggestion: The ones doing it
1. Amazon's product recommendation system
2. Google's "Related searches…"
3. Retailer's personalized recommendations
Suggestion: the hard part
3. CURATE
Curation: The ones doing it
1. Clarivate Analytics curating metadata from scientific publishing
2. Nielsen and IRI curating and selling retail data
3. ImDB curating and selling movie data
Curation: the hard part
1. Slow progress: curation needs human labor to insure high accuracy, it does not scale the way a computerized process would.
2. Must maintain continuity: missing a single year or month hurts the value of the overall dataset disproportionally.
3. Scaling up / right incentives for the workforce: the workforce doing the curation should be paid fairly, which is not the case yet.
4. Quality control
4. ENRICH
Enrichment: The ones doing it
1. Selling methods and tools to enrich datasets
2. Selling aggregated indicators
3. Selling credit scores
Enrichment: the hard part
1. Knowing which cocktail of data is valued by the market
2. Limit replicability
3. Establish legitimacy
5. RANK / MATCH / COMPARE
Ranking / matching / comparing: The ones doing it
1. Search engines ranking results
2. Yelp, Tripadvisor, etc… which rank places
3. Any system that needs to filter out best quality entities among a crowd of candidates
Ranking / matching / comparing: the hard part
6. SEGMENT / CLASSIFY
Segmenting / classifying: The ones doing it
1. Tools for discovery / exploratory analysis by segmentation
2. Diagnostic tools (spam or not? buy, hold or sell? healthy or not?)
Segmenting / classifying: the hard part
1. Evaluating the quality of the comparison
2. Dealing with boundary cases
3. Choosing between a pre-determined number of segments (like in the k-means) or letting the number of segments emerge
7. GENERATE / SYNTHETIZE(experimental!)
Generating: The ones doing it
(click on the logos to get to the relevant web page)
Generating realistic car models from a few parameters by Autodesk:
A video on the generation of car models by Autodesk:
Generating: the hard part
1. Should not create a failed product / false expectations
2. Both classic (think of
) and frontier science: not sure where it's going
Combos!
The end
Find references for this lesson, and other lessons, here.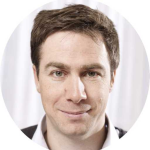 This course is made by Clement Levallois.